Every modern dining table deserves eye-catching dinnerware that completely changes the table's look. To get a restaurant-like feel at home, you need some beautiful dinnerware sets every time you share a meal with your family to make that moment even more special and satisfying.
Whether you want to invite some guests over for a sumptuous dinner or make every meal time for your family special, a thing that plays a significant role in ensuring everything is as perfect as your menu is your fancy dinnerware collection. Not just the food, the plates, the glasses, the serving platter, and the bowls; everything plays an equally important role. Hence, choosing the right set of dinnerware that matches every mood and occasion is vital.
Here are some crucial points you can consider before buying a beautiful dinnerware set for your upcoming dinner party or a personal celebration with your family.
Deciding Which Material Will Be The Best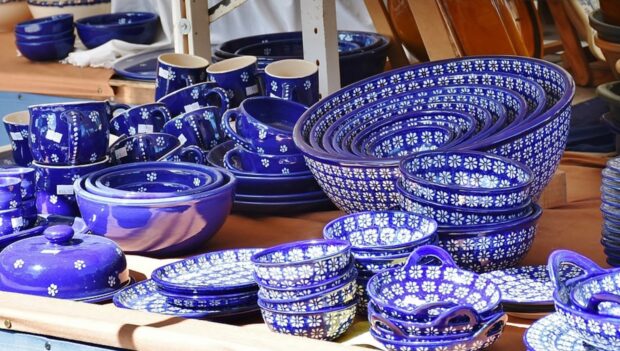 When it comes to dinner sets, the material plays an important role. While glass or ceramics are the most common choices, nowadays, people are setting a trend of buying dinnerware made of porcelain, bone china, or melamine. There is also a high demand for stoneware, ironstone, and earthenware with vibrant floral designs nowadays.
Each of these materials has its specialty, such as ironstone and stoneware, which are the toughest and most durable. They are heavy and share an antique look; however, their heavy weight makes them inappropriate for buffets and are comparatively costly.
On the other hand, melamine dinnerware is shatterproof, lightweight, and an affordable option. They are available in various shapes, solid colors, and prints.
Nothing can beat porcelain or bone china when it comes to a luxurious dining experience. Although they are fragile, they can last very long if handled with care. Even if bone china and porcelain dinner sets are expensive, they are worth buying because they are suitable for everyday use and every occasion.
Lastly, earthenwares are a trend these days. Earthenware is a simpler yet sophisticated option if your homes are filled with the simplest, eco-friendly things. You may also keep an eye on dinner plates wholesale to grab the latest deals.
Prints And Style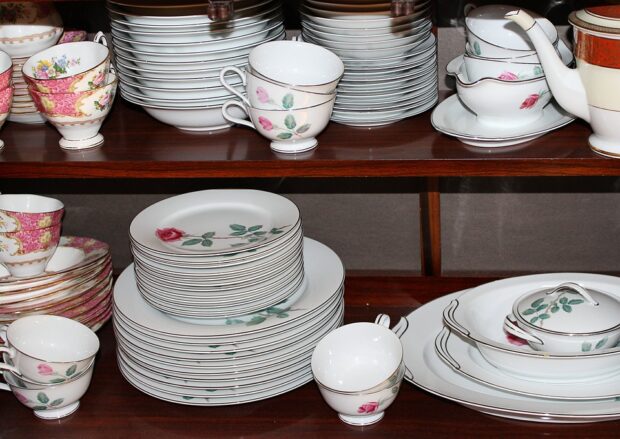 Other than material and quality, the overall look of the dinnerware plays an important role. Eye-catching prints and patterns depict positivity and warmth. Such vibrant dinner sets can set a happy and cheerful mood during every meal.
The prints and style of your dinnerware can also tell a lot about your taste and preference. Beautiful plates with minimal patterns and designs signify simplicity and sophistication, whereas bold colors and patterns say that you are a person with a bright and cheerful mind.
The Purpose And Budget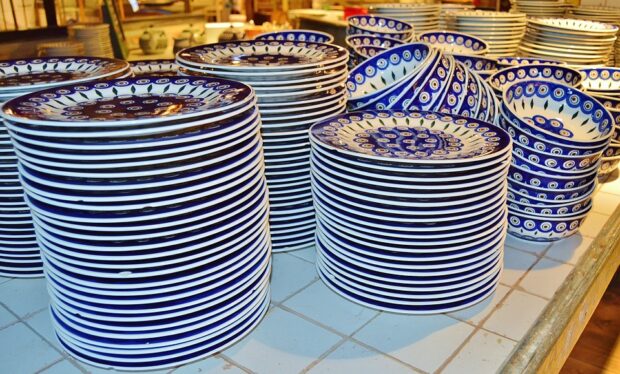 Choosing the right dinnerware also depends on the purpose you will be using it. If you intend to use them for everyday purposes, you should always opt for the most durable ones. Whereas, if you need them for occasions, they should be more vibrant and lightweight.
The budget plays a vital role when choosing dinnerware. Depending on your budget, you can select the material of your dinnerware and use them for both everyday purposes or on special days.
How Many People To Serve?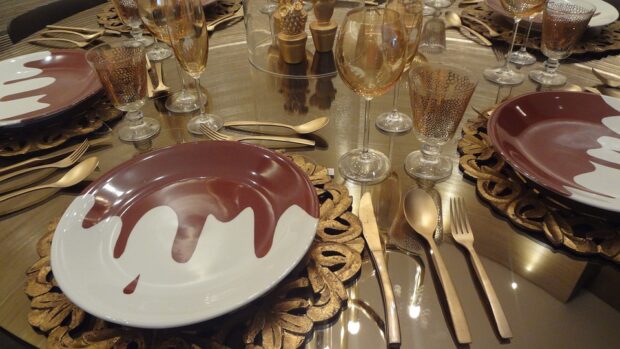 Deciding on how many people you will serve as a big concern before buying a dinnerware set. If your family is extensive or you have guests at home frequently, dinnerware is available in 16 and 20-piece sets. You can choose them accordingly, depending on the purpose.
Cleaning And Care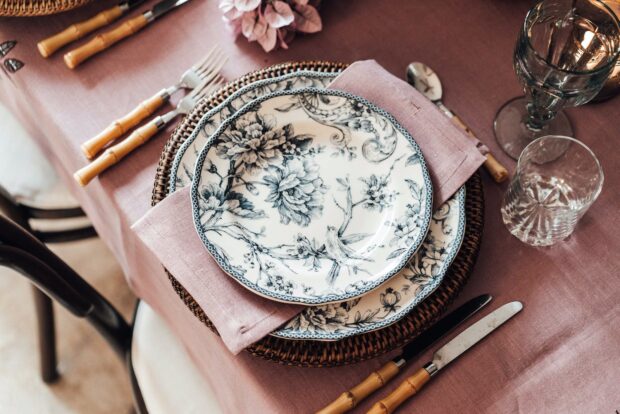 How you would be taking care of your new dinner set is a matter of concern. Some materials like glass, porcelain, and bone china should be handled with care and cleaned with natural home remedies to avoid spots and scratches.
Final Words
Choosing the best dinnerware for your home can be a little confusing sometimes, but it becomes a lot easier when you know which material you are seeking and for what purpose you will be using them.
Whether you wish to enhance everyday meal time with your family or impress your guests with your rich taste, bone china, porcelain, earthenware, melamine, and stoneware dinner sets are equally impressive and worth buying.